Valdez Ski Report March 31, 2015 (Video)
Perfect day to tour to the top of Catchers Mitt.  As you can  see from the 360 video we have the most snow on the planet in and around Thompson Pass AK.   Skiing was good despite some bite at the surface from a melt freeze layer over powder.  Very Good up high on shaded north aspects. Stability was  good other than some minor sloughing on sun-baked steep aspects, so that is certain worth noting in coming days with CONSIDERABLE possible on southerly aspects over 35 degrees in angle and 40F. Weather looks good in the long term with continued sunnier skies to the north and fair weather generally with spring like temps.
[youtube width="625″ height="544″]https://www.youtube.com/watch?v=JjTartGez7Q[/youtube]
Skinning was excellent to the top and around the "flags" on the summit.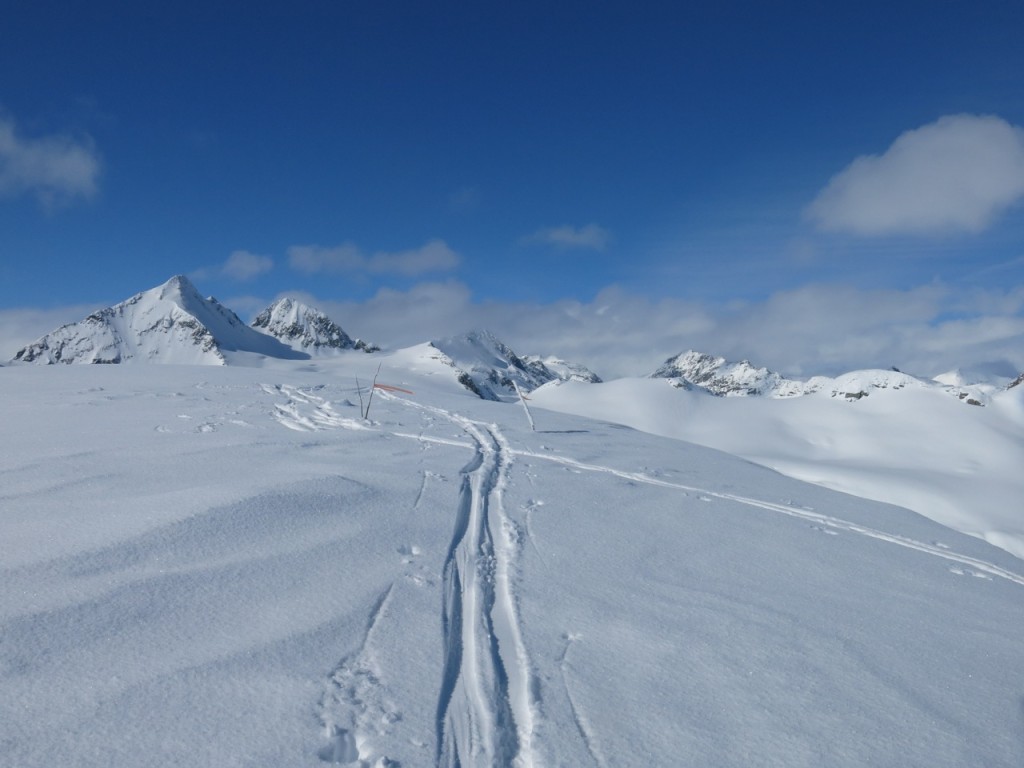 Here's my route up and descent.