Valdez Ski Report – Worthington Glacier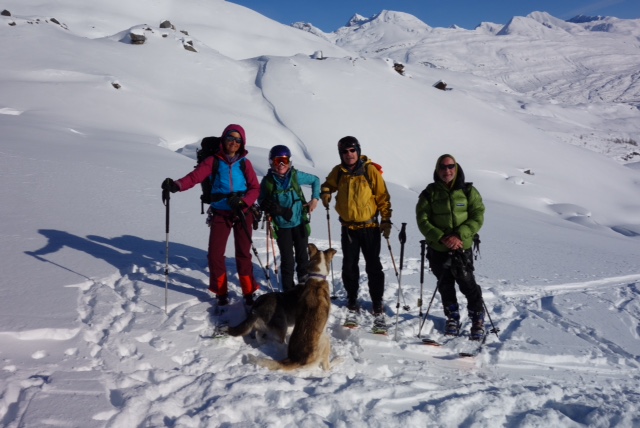 Skied with the Wilsons from Anchorage today and also met a another pair of "non-mechanized", thus clean-powered for Chugach powder, ski alpinist all the way from Austria. They met us at the top of the icefall, then roped up and disappeared into the abyss of a crevassed Alaska glacier. The groups I met today have been here all week and have been mesmerized by the excellent touring. I too have been in nirvana all week.
Friday looks sunny with winds weakening and some coastal stratus and CU clouds moving in for the weekend with a trace of snow possible by Monday. Temps in the 20's in the Pass.
The Wilsons (Anchorage, AK)