Valdez Ski Report April 19, 2015 1700
Excellent powder ski conditions today on north aspects of the Odessey Arena with group skinning and skiing powder down the middle and down the sides in glorious untracked, powder, over smothered Schoolbus.  Found good stability yet some increased slapping at 4500′ and cut my run shy for that red flag on that route, but ski cuts til that point were positive.  Everything looks nicely refreshed for the upcoming week.  It's a vast area so there are no doubts of areas of sensitivity within the recent new snow and south winds,  Travel wisely, slow down and just observe the situation and seek out test slopes as you proceed higher or into more complicated terrain. Pole probe deeply as you traverse and in if in doubt, dig an AK Biock relative to the angle, aspect, elevation and terrain feature you crave.
Weather looks increasingly good for touring with clouds, sun spots and occasional showers more to the south of Thompson Pass with general drying out beginning on Monday through mid-week.
Warm temps into the 30's and direct sun will excite avalanche activity on any given day over the next week as Spring time exerts itself.  This new snow has consolidated into a single layer and may exert itself in steeper terrain where winds have been dominate from the south over the past week.   Other than some minor rollers while skiing down, I found no indication of shooting crack down slope or directly ahead, thus assumed stability to be good on south Odessey.   Hint – Wax your skins with some stop glob and light spray and wipe of WD40 with help minimize icing in spring condition when your in an out of sun sports, wet snow or dry snow.
Pro Guide Service "one at a time" on Obsession on Sunday.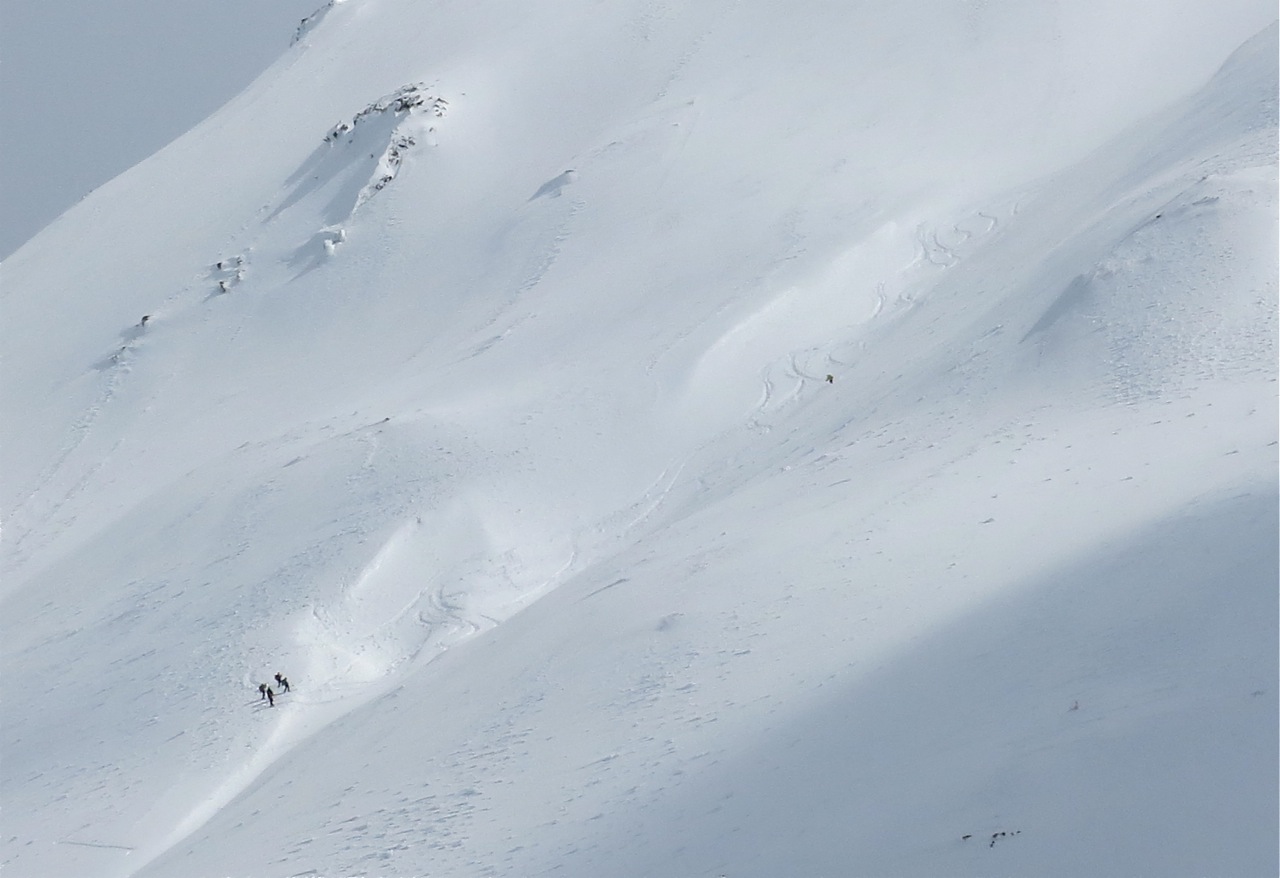 First tracks in the Chugach this morning followed by a split boarder.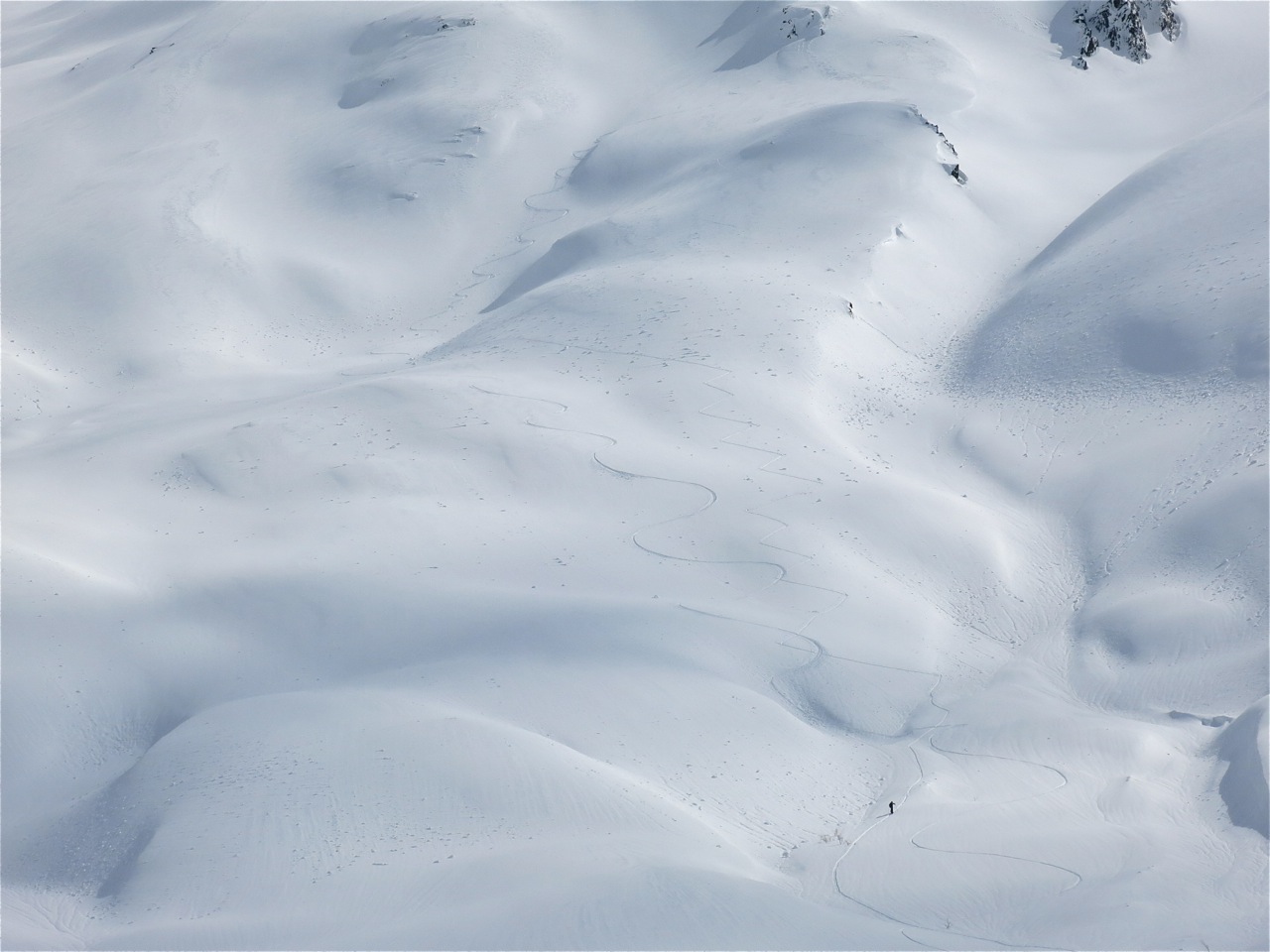 A kiter works the lowers carbon-free.