Valdez Ski Report April 11, 2014 Obsession Solo by Noon
Solo with a bit of a boot at the top.  Good skiing and stability (thanks testers!), more so in the shade. Good to see so many skinners dominate one of best runs around.  Still plenty beyond.
Switzerland skinners visiting Schoolbus.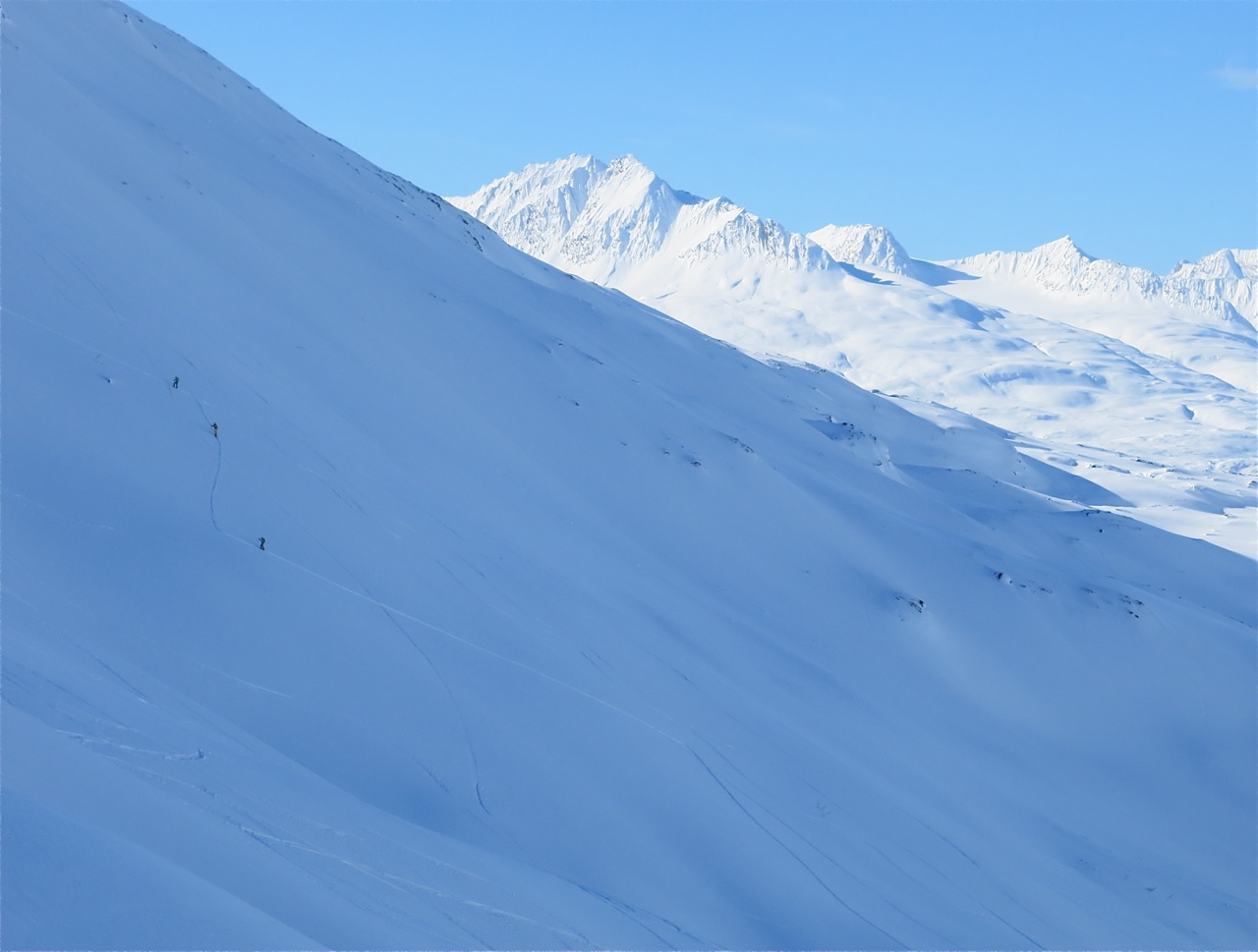 A chunk of cornice off Moonlight Pass broke into Odessey Bowl. Skinner on far right, middle stepping into sunrise.