Valdez Ski and Avalanche Report March 23, 2016 1800 AKT
SKI-Solo toured from DOT to Loveland Breaks under the Ridge.. Thigh went to knee at noon with my boot penetration indicative of settled storm snow based on my last report.. Density layer at the surface is healing which has resulted in FAIR skiing in the Thompson Pass Corridor.. Variable conditions exist, some breakable, some not.. Bring your Whippets.. Colder over night temps have hardened some surfaces with melt-freeze at lower elevations.. Isolated pockets of powder are mainly on northerly aspects, preferred shady and above 3500′.. Intercepted some corn patches below 3000′, the first of the season..
WX–FAIR weather continues with snow developing late Friday.
AVY-Stability remains relatively LOW on most aspects and elevations.. Naturals are occurring mid-day on east-south aspects along with cornice failures.. A CONSIDERABLE hazard will exist for some part of the day in those zones.. The picture below shows the underlying and current GOOD stability of our snowpack based on natural testing. No step-downs or channeling observed..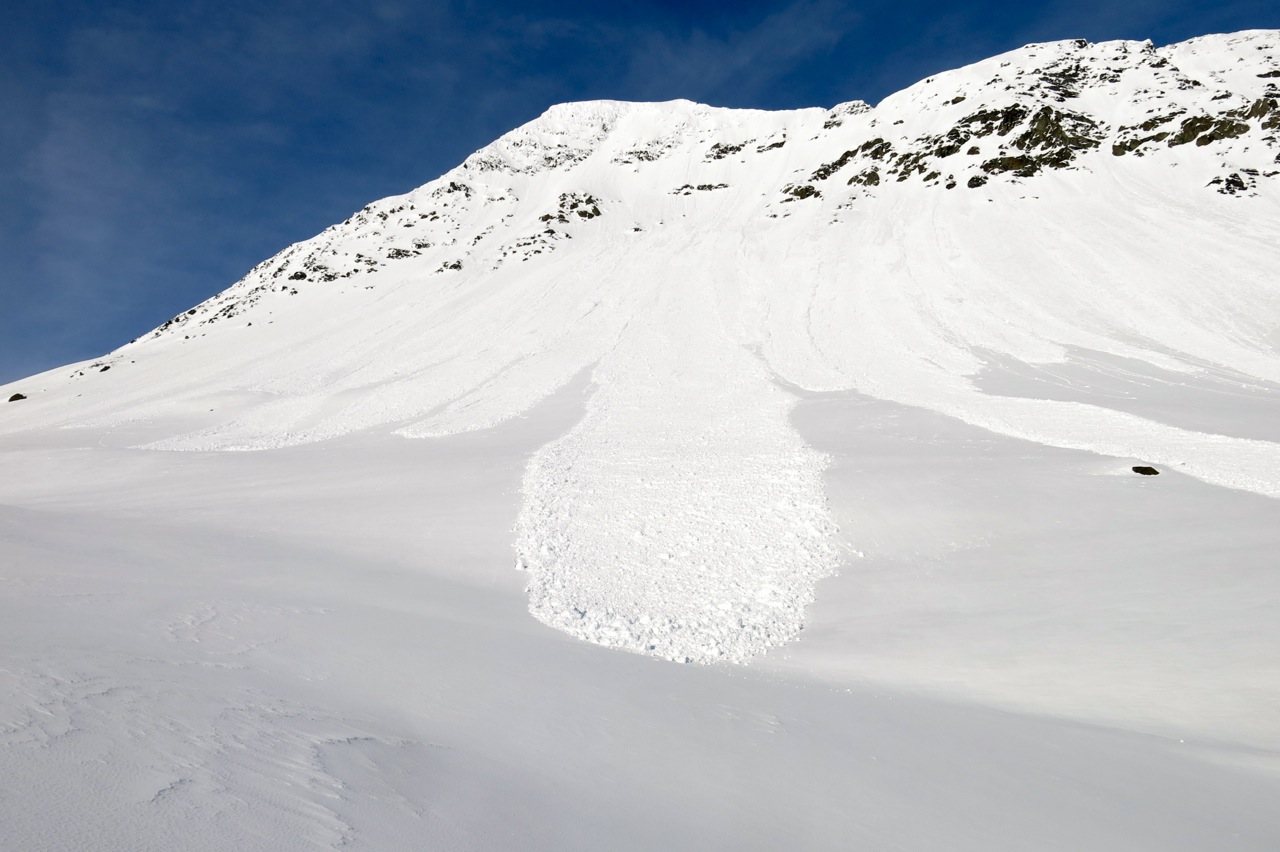 Loveland Breaks is actually higher than Little Odessey.. Plenty of room to get away from the alpha angle of Loveland and you can tour over to the edge for Chugach views..Fun feature with a low angle exit to ride back to the trailhead. From this feature you can meander to Sheep Creek.. If you decide to tour to Sheep Creek I would tour the bench slightly below this bench, as the bigger slopes of Loveland Peak come into play if you continue this way.
Wortmanns Glacier surrounds Island Peak today in the Chugach.