Thompson Pass Blueberry Report
While we might buy our fish locally versus casting or dipping, berries are a different story. It's a power food and there is plenty of evidence to back it up and plenty of high prices at the store to temper their enjoyment. One should be gobbling them up by the handfuls or pouring a cup into whole wheat pancake batter before you leave home for some skiing. Thus I spent a sunny morning crawling about and picking away. This is our third haul with the weekend coming up, thus more picking along with some Pass hikes.
Tabitha makes a wonderful fruit bar with them along with an occasional bread. There just handy for all sorts of things. But it's real hard to resist cramming a handful in your mouth as you sit on soft tundra pondering the last days of another Alaskan summer. The harvest this year seems real good for blueberries but the jury is still out on low bush cranberries. There more a September item anyway.
The glaciers high above have melted about as much as they are this summer. Loveland Basin has lost quite a bit of ice but the surface still remains crevasse free for safe skiing. Typical first ski of the season zone. Give it a foot of snow and its good to go.
Another favorite ski shot, CatchersMitt, melts and reveals the glacier lines off the summit and down through The Notch.
Across the way…Schoolbus.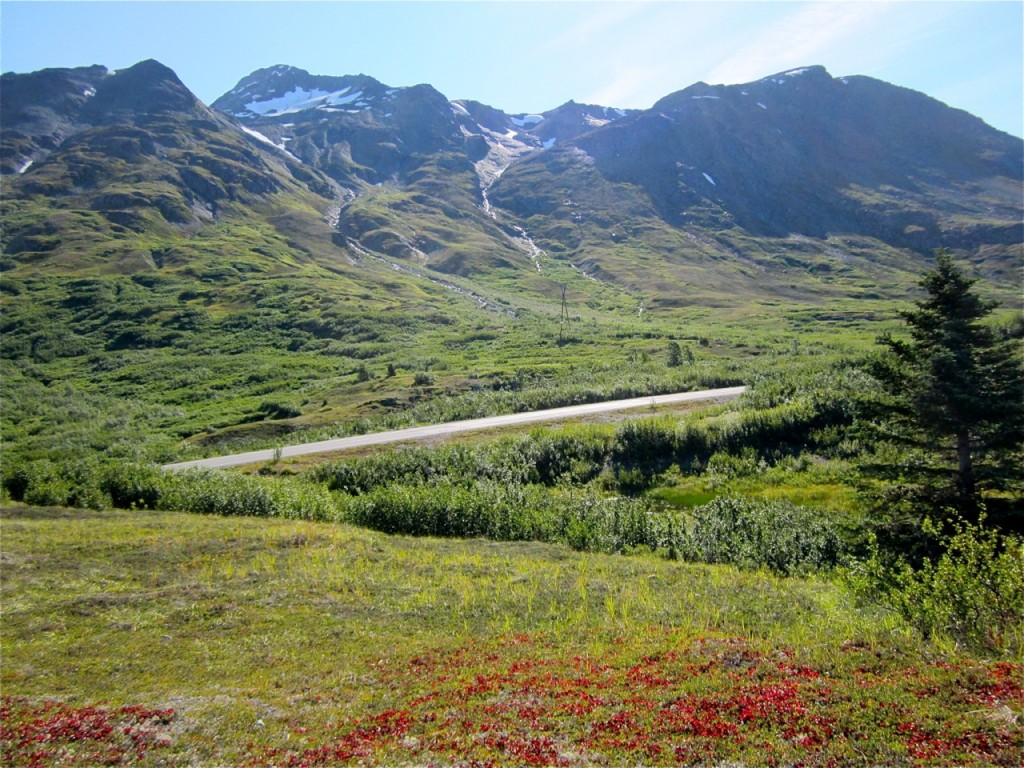 Back to berries……….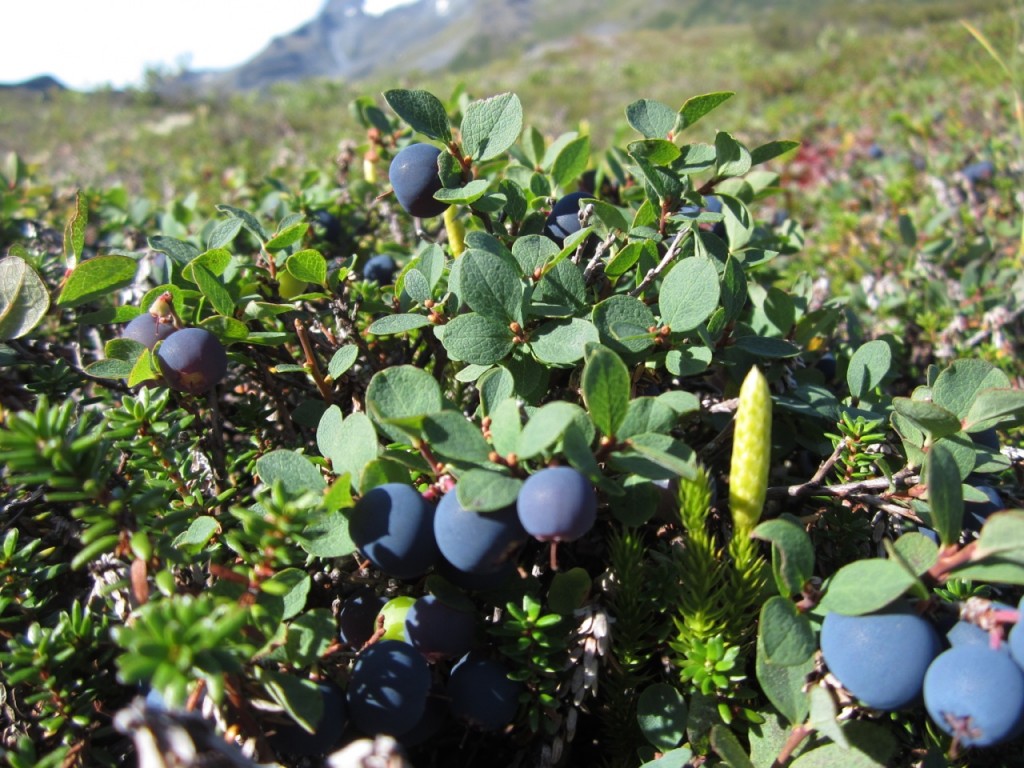 Pretty successful solo day trip finding deep berries in isolation and the sun stable. About 3/4 of a gallon.