Spring Ski Report – June 8, 2016
It ain't over til it's over and the effort continued today, June 8th, in Thompson Pass, AK. First time this year not skiing directly from the car door, but a cold stream crossing and some thickets did little to dissuade JP2 and I as we toured to the top of School Bus for 2700′ of slushy corn and some other stuff.
Schoolbus, Little Odyssey and Loveland Basin are still in very nice shape with a minimum of patch skiing and hiking on the approaches
Simply fantastic skiing.
Open skies and slopes with lots of snowpack up high.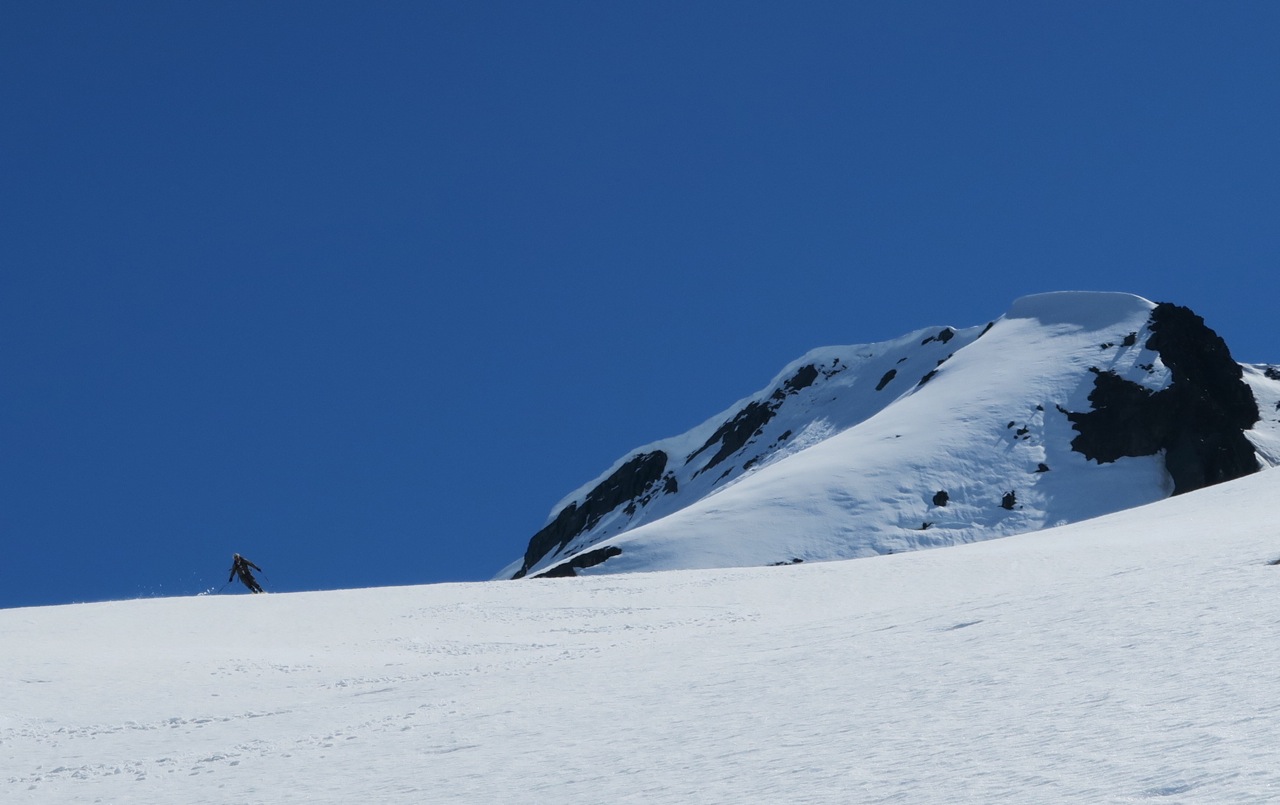 Cruise control. We kept it pretty mellow
More downward motion.

Some features on the exit.