Ski Report 10-25-14 H Couloir
Chased JPond up the right vertical of the H (helifree?) Couloir on the northwest side of Odessey Peak.  My 5th powder day this month and getting after some of the only skiing in the northern hemisphere.  But this is not unusual for the Valdez Chugach.  There are a few lines that seem to set up earlier than most with very little snow.  For instance Loveland is not approachable as the ridge is wind scoured. Typically it one of my early season first.  But the wind moves new snow across Odessey and it quickly fills, making for nice steep, safe skiing with the caveat of having little snow to slide or  produce troublesome slabs thanks to abundant anchors or P-Tex gougers.  Today…we didn't hit any rocks.
Easy trail breaking over a solid and at times icy 18″ base with 3-6″ of dry powder on top.  Skinned into the base and then booted up through the high choke.  JPond went up a bit further for his top out.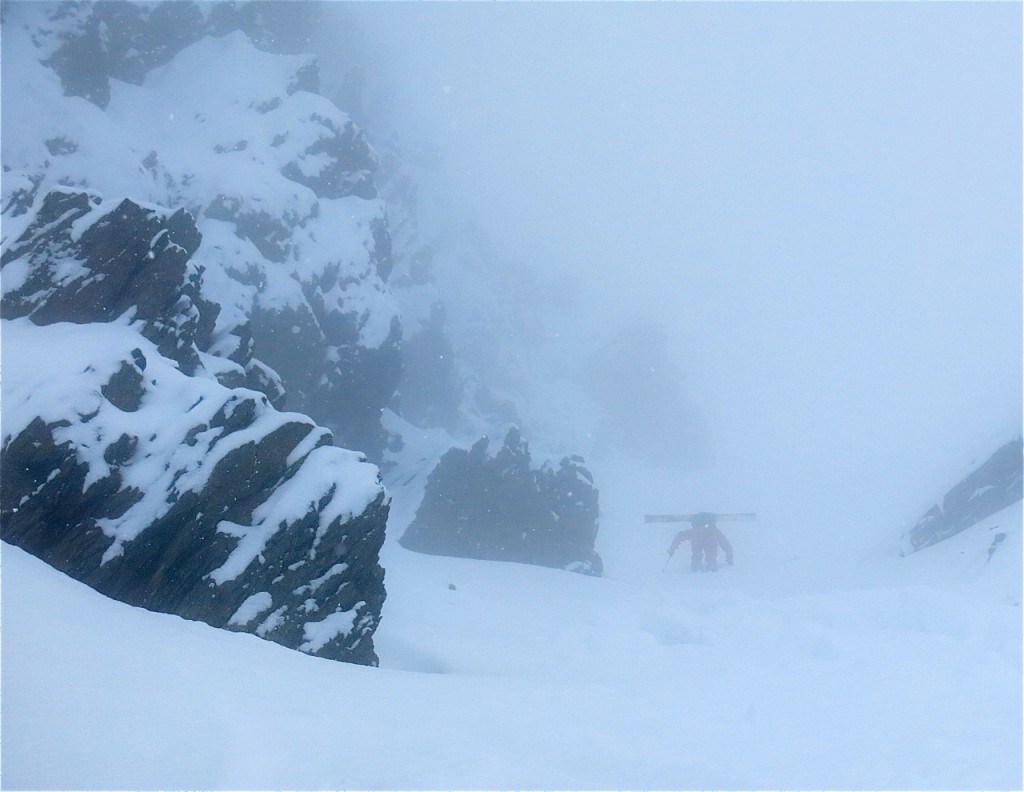 Some hazards such as powdered avalanche debris in the final choke.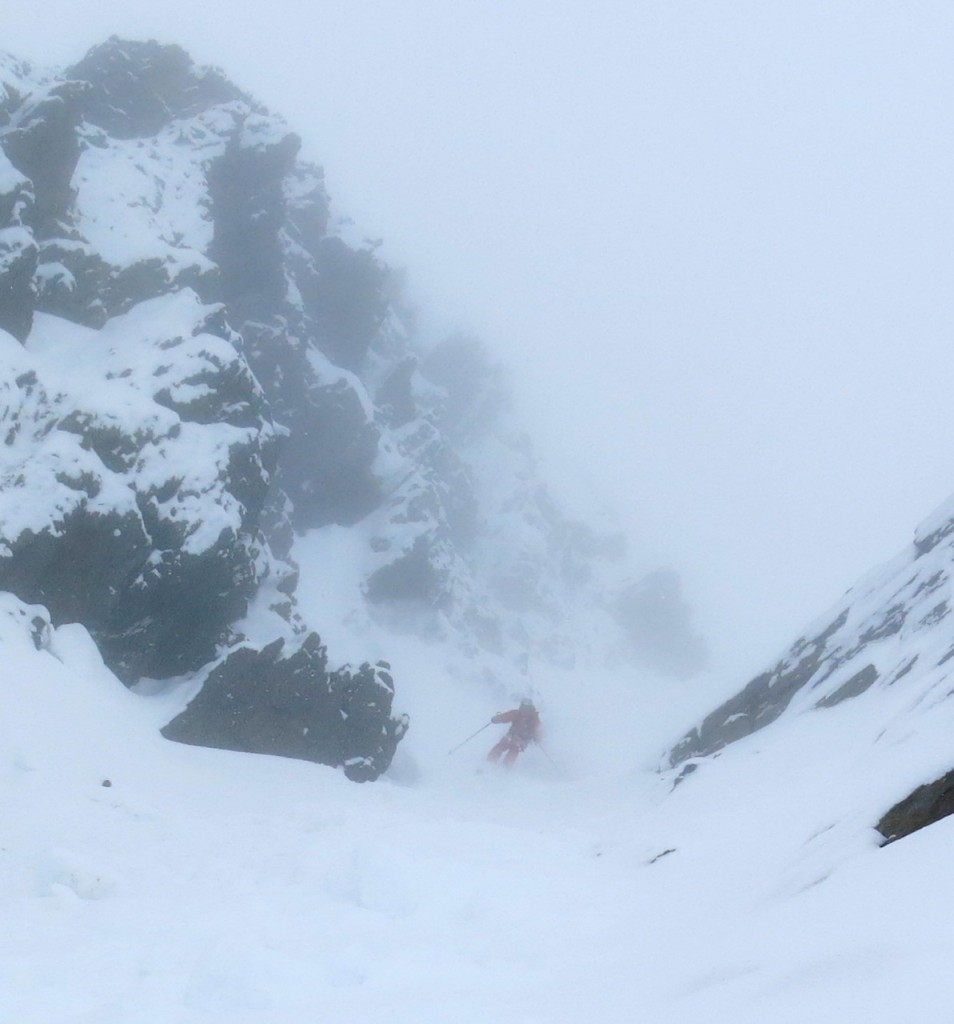 Things sluffed out a bit at upper elevations and angles, but generally dry and tame.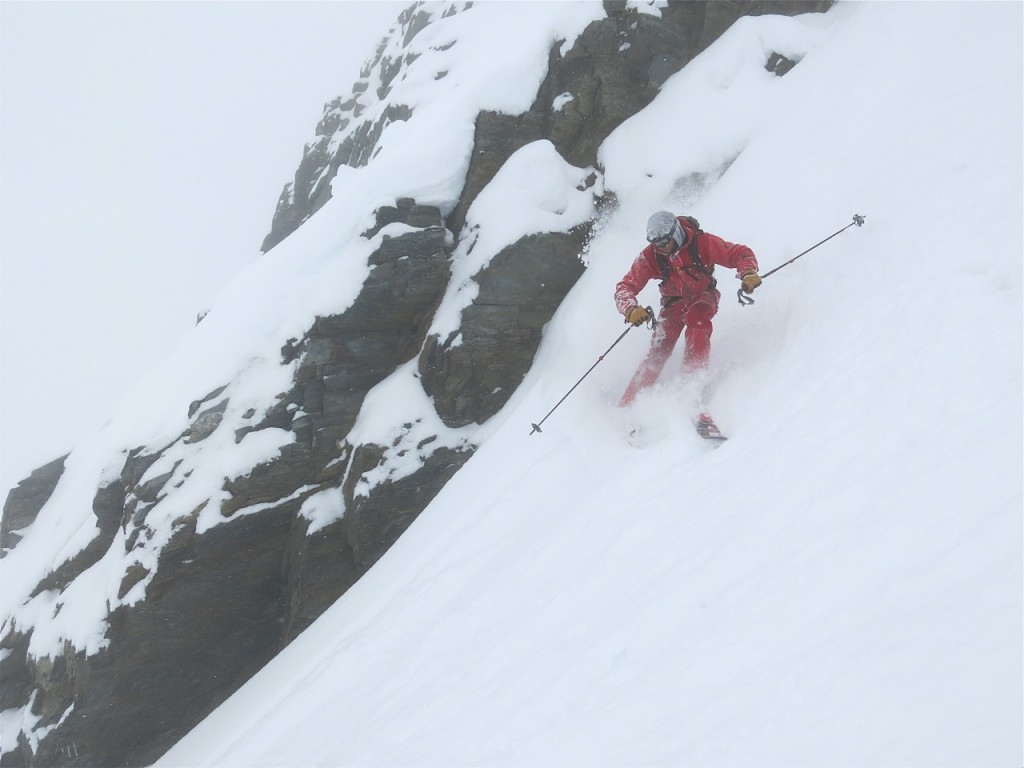 October powder.