Ski Conditions Report – January 8, 2104 (Ice Video)
SKI – Looks like we are going to get some significant snowfall over 10″ on Thompson Pass through Friday, setting thing up for some nice conditions building over a hard base.   This storm should quickly soften the challenging ski conditions over the past week.  While the lower elevations are in poor shape, the snowpack above 2000′ is near normal and above 4000′ above normal.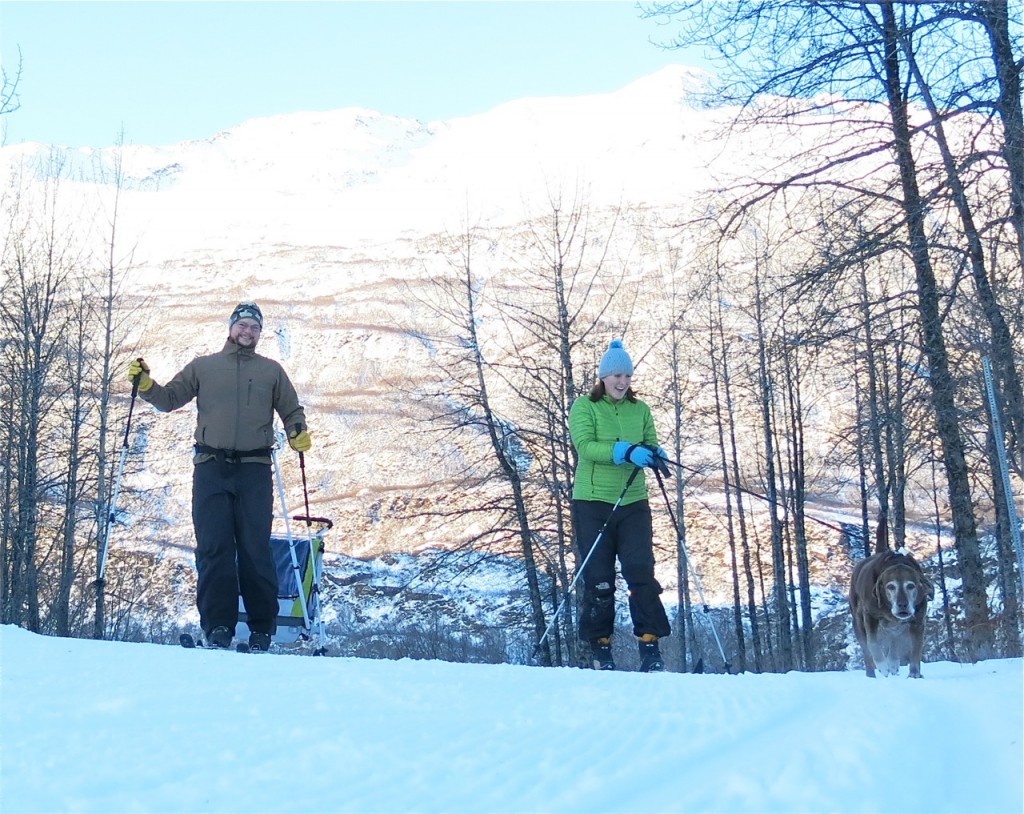 XC – Mineral Creek is groomed nicely along the dike, road and gentle loops around the Meadow.  The hills are very icy and poorly groomed so stay on the flats.  Welcome Alaska's 250 High School skiers for the weekend races!
AVALANCHE – Wait and see is best as the rating is still LOW.  With warm snow in the forecast, it should bond well with the existing snowpack.  A strong southerly flow is expected with the  so that will make any increased hazard dependent on aspect and snow amounts.  The two storms mentioned below will provide enough energy to clean out a few isolated slopes still sensitive from the persistent weak layer discussed on previous reports and pits.
WEATHER – WARM as back to back Chinooks hit the Chugach bringing rain at lower elevation and significant snowfall at higher elevations. Temps could reach lower 40's in Valdez.  First Chinook it Thur-Friday followed by  a slight clearing and cooling over the weekend, followed by a stronger Chinook on Monday. Precip models show 3″ WE over the next week with the two systems.  The high pressure backs off the Chugach and reassert itself in the Yukon once again.
Nice out on Valdez Glacier Lake last weekend.   Best time for sun in this special corner of Valdez is 12-3.
[youtube]https://www.youtube.com/watch?v=85UkqZGChvc&list=UU0MxAWb-NDV9glPHxa1arZQ[/youtube]