October POWDER!
I drove past Odessey North yesterday and it looked unusually good even from the road. There are a few minor couloirs that dribble through the rock, like Freeway and Pencil Chute. I chose one of the two on the approach,  a run I've done from the top down, but have failed a number of times to climb up the couloir and then ski it. Whenever I do this I this route I mostly end up like today, wallowing up deepening powder and eventually giving up on booting.  Today I made it about halfway up the couloir. A partner to help break trail would have helped today as it was in epic condition with 125cm of damp powder from the top to the lake below. Real good stuff.
Not a file photo. Today in Thompson Pass.
Others had ideas, but these two need split boards.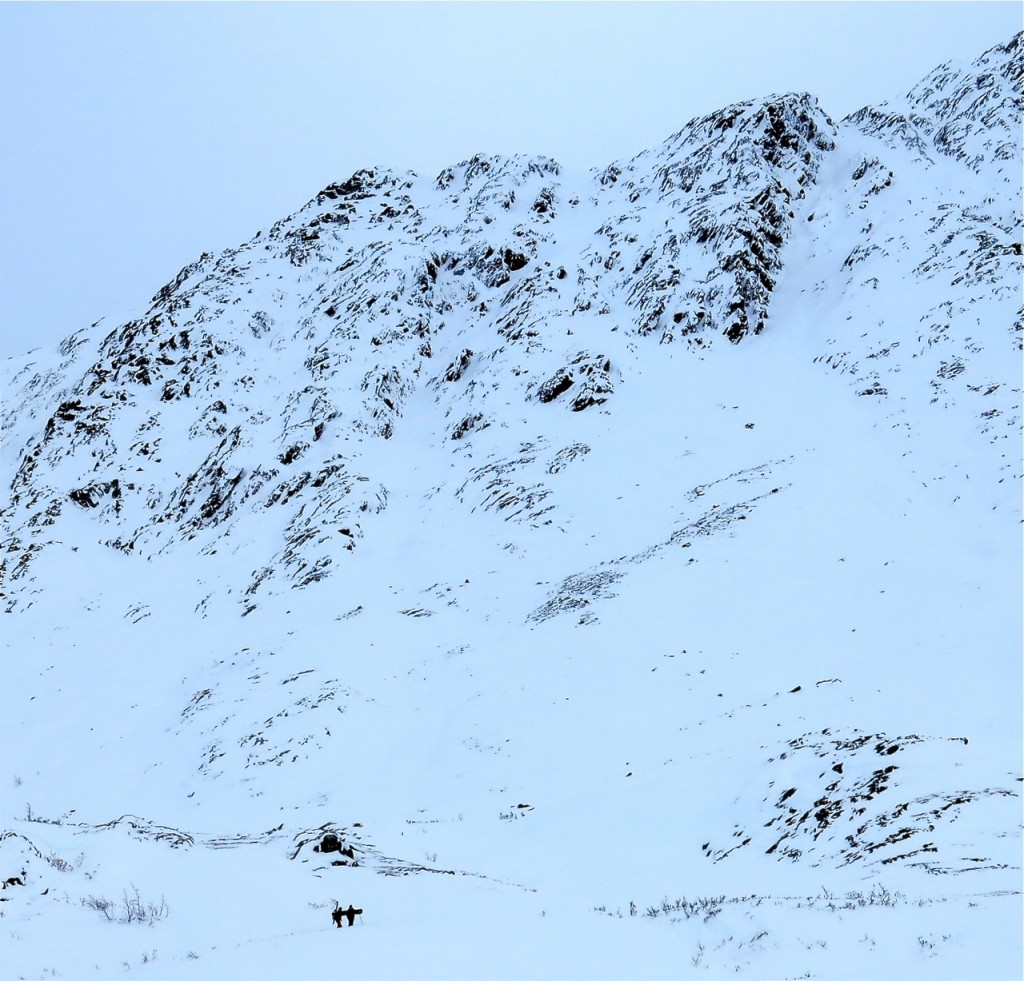 Deep snow in the couloir.
Over the shoulder shot. Car is parked just to the right of the lake.

Made a a ton of turns telemarking the main problem and finding relief with p-turns on the lowers. Rocks were a non-ski issue to my delight til I took my skis off along Ptarmigan Creek near the roadside exit.