Avalanche Discussion
Issued 10-9-2014 1500 AKT
 CONSIDERABLE  avalanche rating seems prudent beginning Friday noon through Monday at noon on west to north aspects above 3000′ with heavy snow possible in the Pass beginning tonight.
Based on my field report on Monday we certainly have enough slow to slide above 2500′.  I probed 18″ tapping to the rocky ground in spots surrounded by large drifts and pockets to 36″ revealing a mostly consolidated and stable condition on the north aspects of Odessey Peak from the rocks at upper elevations to the lake.
Current forecast and models indicate a copious amount of precip though the weekend with  2″ we falling as all snow above 3000′  in the Pass arenas.  Warm weather will surge with the last of 3 remnant cyclones to hit our areas this fall. The front will rapidly raise freeze levels with a "rain on new snow"  event producing  a combination of slabs and sluffs at higher elevations.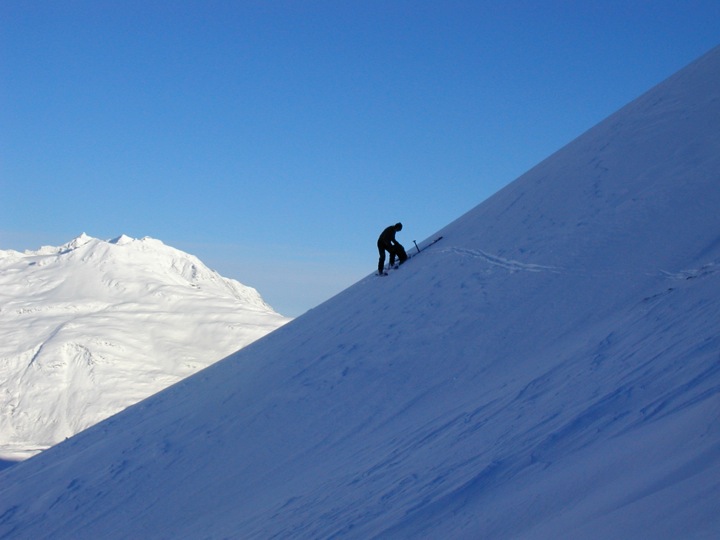 File photo by Brad Arvidson